We're all goin' on a twitter holiday
No more tweetin' for a week or two
Fun and laughter on a twitter holiday
No more tweetin' for me or you
For a week or two
(With apologies to Cliff Richard, who seemingly had the right idea)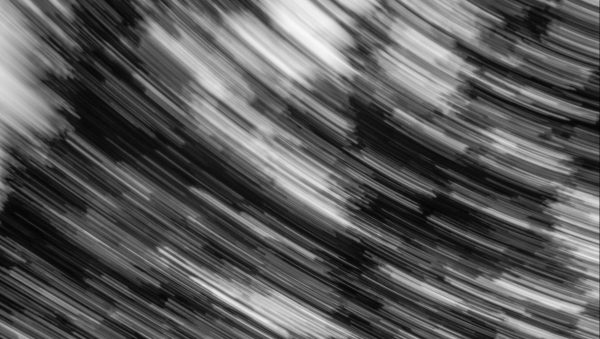 I'm not always good with noise. My brain is regularly full of noise (anxiety) but can't always process it (mild autism). Noise-cancelling headphones are my workplace saviour. Moving out of a flat on a four-lane road brought me desperate relief from traffic noise. Until recently I didn't fully realise how much noise was in my life, and how much easier things are without it.
This month's GLAM Blog Club theme is 'Obsession'. I used to be obsessed with Twitter. It was the first thing I looked at when I woke up and the last thing I looked at before I fell asleep. I spent untold hours of my life firing little bursts of Opinion into my eyeballs like it somehow mattered. I fired off my own bursts right back. People liked the sound of them. I became a small Somebody in a small field. I kept going. Until about three weeks ago, when I suddenly stopped.
I decided to take myself on a twitter holiday. I reckon it'll be permanent.
What began as an accessible and low-stress place to network with other librarians and share ideas has morphed into a high-stress horrorshow of anger, trauma, grief and drama. It's not a healthy place to spend time. It's where people go to start fights, let off steam, vent, have Opinions, scream. It's also massively overstimulating. I popped back on briefly to attend the latest #auslibchat and immediately wished I hadn't—not because of the chat itself, which was pleasant and informative, but because the website is designed to grab and hold your attention for as long as possible. My friend Hugh, who saw the light and quit Twitter long before I did, has likened it several times to a poker machine. It's shamelessly addictive. You'll never get back what you put in. The best thing to do is to cut your losses and go.
Everyone is angry and no one is listening.
I am very aware that I owe my career to Twitter. Being a small Somebody and giving myself a platform helped me meet lots of great people, grow new ideas, stand up for what's right. It has made me the librarian I am today. But it is so bad for my brain now. Giving my account to a trusted friend and forcing myself to log the hell off has improved my mental health immensely. No more blasting fire and anger into my eyeballs. No more tediously scrolling past arcane fights and drama. No more unconsciously making space in my brain for whatever American Library Twitter™ reckons about something, whether it's worth listening to or not.
Being extremely offline has meant I now have the brainspace to read and think more deeply. After years of being largely unable to do either I know this brainspace is a rare and precious gift. I don't want, and can't afford, to squander that gift on shouty pixel horror. Besides, my to-be-read pile is literally taller than I am. I also started noticing how much mainstream news content is either 'Some people on the internet are angry about this thing' or 'Here's something that went viral three days ago'. Making news from newsfeeds is called 'juicing' and there's a lot of it. I left Twitter to escape all this stuff. Why does it persist in following me around?
As Information Officer for ACORD, the ALIA Community on Resource Description, I manage the Twitter account that was my idea in the first place. I logged on there today to share our committee survey of Australia's cataloguing and metadata community (it'd be really helpful if you did it, cheers). Yet somehow an account that only follows 16 others, most of them assorted professional bodies, still has inflammatory content in its main feed. How does this happen? How can I escape it?
In the short term I don't see myself returning to Twitter. In the long term, once I figure out how, I intend to use it as a unidirectional broadcast platform, syndicating posts from this blog and making other announcements as the need arises. It does mean losing out on that sense of community and broader professional awareness that attracted me to Twitter in the first place, and a small part of me misses that. But I definitely don't miss the nonstop screeching that now pervades the place. My brain can't separate the signal from the noise, so I am forced to silence both in order to function.
I once described Twitter as 'the introvert's megaphone'. For a moment I wished I still felt that way about it, eager to find like-minded people in the shrieking cesspoool, able to use the site to my advantage. But times have changed. I'm not sure I'd recommend Twitter to new librarians anymore. Apparently one library school makes students create a Twitter account as part of an introductory course, which was probably a great idea five years ago but today feels like punishment. It reminds me of having to create bookmarks on del.icio.us during an undergradute French class ten years ago. I didn't understand the point of spending time on dying websites. (Ironically, the WordPress auto-tweet function no longer works on this blog after I migrated it to a new server. So it might be a while before anyone sees this post. Sorry about that.)
For now, I find things out from assorted email newsletters (including the one I write for ACORD, you should totally sign up), RSS feeds and messages from friends. It's kinda nice not being so plugged in all the time. It's lovely to have a bit of peace and quiet.
Take off those headphones and let this world pour into you
Throw off those glasses and then you'll start seeing
Forget those battles, those ones that mean nothing to you
Know you're alive and just smile, you'll start hearing

Somewhere out beneath the heavens and the atmosphere
Somewhere out among the silence there's a voice
There's a feeling that takes over and it has no fear
When you're caught between the signal and the noise