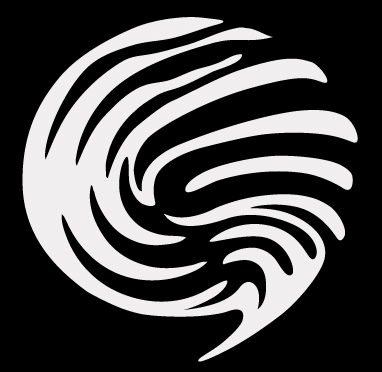 Here's another completely irregular roundup of some cool online things I've been reading recently. I haven't taken any trains anywhere, but I have been unwell a lot, which leaves plenty of time for reading and introspection. This collection of pocket detritus has a more techy flavour.
Ethira / Amalia Ulman, Net Art Anthology
Like Twitter, but with more void. Part of Rhizome's fantastic Net Art Anthology series, bringing defunct works of mobile and net art back to the living internet, Ethira (2013-2014) was an artist's book contained in an iOS app—a social network where users could post completely anonymous messages, which vanished shortly afterwards. I love its anti-capitalist ethos, freeing users from the tyanny of their online selves, and relieving them of any ability to archive their experiences on the platform. I wish Ethira had not met the same fate as the messages it transmitted. I think I'd get a lot of use out of it.
How to Build a Low-Tech Website? / Kris De Decker, Low←Tech Magazine
Speaking of the living internet: we tend to forget just how bad modern computing is for the planet. Global network infrastructures use insane amounts of energy, with more and more of our computing moving to cloud-based interfaces. We have it in our heads that doing things electronically is better for our environment because it 'saves paper', yet we don't think about the energy and materials required to build that electronic infrastructure.
This piece from Low←Tech Magazine discusses their efforts to move to a solar-powered web server (so the site may go offline if it's raining in Barcelona) and to reduce the site's carbon footprint by way of static-site generators and dithered images. It's absolutely brilliant. It consciously puts its money where its mouth is (getting rid of Google Adsense was another energy-saving decision). But it also wrenches the site back from the endless void of cyberspace and firmly plants it in an earth-based space and time, resituating the virtual in the physical, and reminding the user that there is always an environmental cost to computing.
I'm reminded of my own failed attempts to move this site off WordPress and onto something more static (and hence sustainable). It doesn't help that I learned all my web development skills from issues of Double Helix magazine when I was ten.
Announcing Get It to Te Papa: our televised quest to get under-appreciated Kiwi treasures into the national museum / Hayden Donnell, The Spinoff
When Aotearoa New Zealand journalist Hayden Donnell watched politician Steven Joyce get hit in the face with a sex toy, his first thought was, naturally, 'That needs to be in Te Papa', the country's national museum. (Perhaps he was thinking #AllMuseumsAreSexMuseums?) Fast foward a couple of years and Donnell now has a TV series where he tries to accomplish exactly that, plus a few other cheerfully kitsch Kiwi treasures. His incredible zeal for hunting down cultural artefacts is infectious (who doesn't love a 'fully-fledged Te Papa truther'?), but I especially loved that the items he craved were meaningful to, and cherished by, ordinary people—not items of high art or distant culture. Keen to watch this one day.
A Culture of 'No' / Nicole Eva, Journal of New Librarianship (via @clareifications)
I've never been one to take 'no' for an answer. Sadly, it's an answer libraries hear—and give—all too frequently, usually for the wrong reasons. This fantastic article discusses academic libraries in particular and why they're so keen to say 'no' to things. The author suspects it's due to the kind of people who wind up in libraries in the first place, and frankly I'm inclined to agree. Despite the occasional eruption of socialist fury, we remain at heart a conservative profession, preferring steadiness and continuity over the kind of change that might just save our jobs. Nicole Eva's palpable frustration has gifted us a whole article's worth of pull quotes. I think I'll be reading this again.
is death for WEB sites as us / Olia Lialina, One Terabyte of Kilobyte Age
Remember Geocities? The beautiful, horrifying, free web hosting service where good taste and good web design went to die? It took until 2009 for Geocities to finally die, but in 2002 a series of deeply unpopular site decisions by its new owners Yahoo! caused hordes of angry <marquee> users and GIF enthusiasts to pack up and move elsewhere on the web. Drawing from the terabyte of Geocities data rescued by Archive Team and seeded on BitTorrent, net artist Olia Lialina (also featured on Net Art Anthology with her seminal 1996 work 'My boyfriend came back from the war') illustrates how early web users fiercely defended their idiosyncratic online spaces, in the face of demands for conformity.
The archaeology of (flash) memory / Gabriel Moshenska, Post-Medieval Archaeology
Not open-access (but accessible remotely with an NLA library card) is this fascinating tale of a 2009-era USB stick buried at the edge of a school oval and unearthed three years later as part of landscaping works. Using archaeological methods, the author and team studied the USB stick and retrieved its contents, which included schoolwork files, music and videos, suggesting it belonged to a local schoolboy. This kind of digital archaeology will be familiar to most digital preservation professionals, but may well be new to researchers in other disciplines.
Librarianship Doesn't Need Professionals / Madison Sullivan, ACRLog
I missed this brilliant piece in 2016, and I don't want you to miss it either. Besides, it's completely true. A lot of professionals are crackpots. People who go around demanding performative 'professionalism' but who are in fact contributing to isolating and toxic workplaces, where people feel unsafe to bring their whole selves to work. There ought to be no place for this in modern librarianship—we're meant to all be in this together. Madison unfairly copped a lot of crap from librarians when this was first published, and sadly I can see why. I also see a lot of myself in this post, both the old and the new. I'm probably not the most professional librarian floating around, but I was, and still hope to be, one of those people 'who can look critically at our field and feel compelled to bring about change'. Because deep down, I still think librarianship is something worth doing. I hope you do, too.