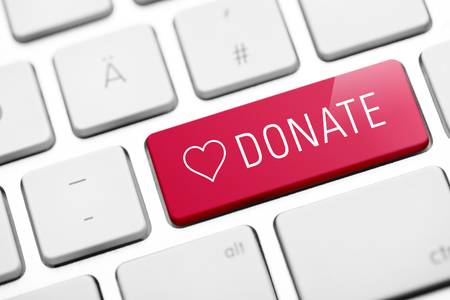 This month for GLAM Blog Club we are invited to consider what it means to 'donate'—our time, our labour, our organs, our money. To give freely with no expectation of return. Supposedly. In practice, sums of money are moved around all the time under the cover of 'donations', when they're really a method of currying favour with the powerful.
Coincidentally, my ALIA membership is up for renewal this month. Having finally gotten around to graduating at the end of last year, my membership dues are now at the 'Associate (New Graduate)' level, and at $199 have doubled from the 'Student' level dues I was previously paying. I am under no illusions that giving ALIA more money will somehow increase my influence within the organisation. They know exactly who I am. But because paying dues is a requirement of membership, it's not really a donation. More like a payment in anticipation of services rendered.
So what services do I want? I decided to continue receiving InCite online, rather than in print (though I wouldn't mind a copy of the issue with my face in it, I think my mum would like that). I'll keep reading the ALIA Weekly, PD Postings and RecruitLIS newsletters. I'll go to local ALIA events, but I'll probably also have to help organise them, and it's a bit disheartening when few to no people show up.
But I know my membership is not just about me. It's about our profession as a whole. It's about ALIA's leadership of the Australian library sector and the tone they set for the national discourse. Their embodiment of the values and ethics of librarianship. Their support for various parts of the sector in the face of social, governmental, financial and ethical challenges.
These are the services I anticipate. I hope one day to see the ALIA CEO give a speech akin to that recently given by CILIP CEO Nick Poole. He admitted, frankly and refreshingly, that the CILIP of today is not what CILIP ought to be. He pledged to transform the UK's library and information association into a dynamic, forward-thinking body that collectivises and amplifies the wishes and concerns of its members. 'The work of becoming an activist organisation, an organisation that campaigns for and celebrates social justice, belongs to us all.'
ALIA is not an activist organisation. I strongly believe it should be one. And yet ALIA belongs to us all, or at least those of us who are members. It's ultimately why I choose to remain a member, because that $199 gets me a seat at the table. I might not like much of what is being served, but I at least have the ability to demand something else. If enough of us make these demands, the menu might just change.
I also recently donated, freely and with no expectation of return, to two GLAM organisations whose values I share: the Australian Lesbian and Gay Archives, a community archive of LGBTIQ materials and histories based in Melbourne, and newCardigan, a progressive GLAM collective based in Melbourne and Perth. (Regular readers may be familiar with my strain of cardivangelism.) Both organisations are run by volunteers, doing good work in and for their communities, and could use any funds you can spare.
While cleaning my house earlier today I found my ALIA member's pin, after many years of forgetting I owned one. I decided to affix it to my Badge Hat, between the 'Libraries are not neutral' and 'GLAM Pride Vic' badges. I like seeing ALIA in this context. I hope to continue seeing it in many others.