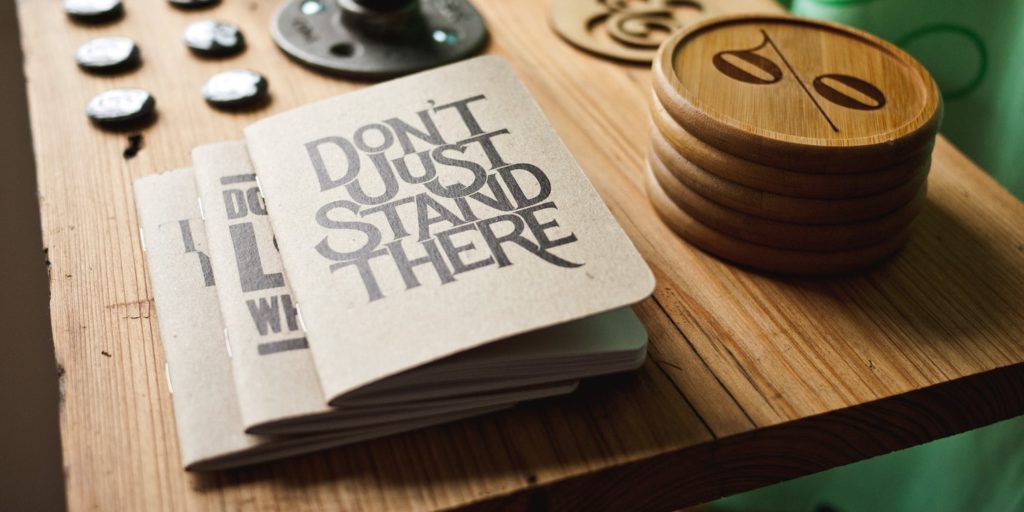 They say that 'staying apart keeps us together', but everyone I know is slowly disintegrating. I was slightly ahead of that curve, but the futures of many appear just as bleak. Most of my social circle lives in Melbourne, back in lockdown and under increasing strain. People are stressed, exhausted, weary, afraid for their health and their livelihoods. To think I almost moved there earlier this year. To think I'm now grateful I was forced to stay put.
It's been a hard slog, though. After I got out of the psych ward in early April I spent 3 1/2 months at my mum's place, learning how to be well again. We watched almost every episode of Great American Railroad Journeys. Mum watched a lot of Essendon football matches (especially the old ones where they won). I watched a lot of flowers bloom. Moving back into my own place a couple of weeks ago was almost an anti-anticlimax. It wasn't the cute little flat in St Kilda I'd had my eye on, but it was still here, and for the moment, so was I.
Each person's anxieties manifest in different ways. Until recently mine included a lot of shouting on Twitter. I need to stop doing this because it only makes the noise worse. I also have a lot less energy these days to scream into the void. I'd prefer to spend my time on more constructive pursuits.
Regular readers of this blog will recall my long-term criticism of the Australian Library and Information Association, including my unflattering appraisal of their response to the pandemic back in April. I considered not renewing my personal membership this year, and not just because for a while I couldn't afford to pay it (though I did at one stage donate some of my renewal money to the GRLC casuals' fund). Discontent with ALIA in Australia's library community has simmered for some time. Library workers whose views I respect, such as Bonnie and Danielle, have chosen to leave. Others openly question the association's choices in event management. Planning a large in-person conference for next February seems particularly foolhardy.
Despite all this I ultimately chose to renew my ALIA membership, albeit three months late. I did so for one primary reason. It wasn't because I'm an ACORD office-bearer (and therefore obliged to hold personal membership for as long as I'm on that committee). It wasn't because I felt my seat at the broader ALIA table was really getting me anywhere. It was because I was genuinely excited by this year's elections to the Association's Board of Directors. After years of waiting and wishing (and whining), I felt like we finally had some solid progressive leadership. I wanted to put my money where my mouth is and support those new Directors to start making necessary strategic change. This won't happen overnight. It might not be anytime soon considering how much else everyone has on their plates right now. But there are some good foundations in place, and for the first time in my five years of membership I was optimistic about ALIA's potential. I wanted to support that.
I was concerned, however, that my renewal would be interpreted as an endorsement of the status quo. I want to be very clear that it is not. My membership is an act of faith, not an act of trust.
It has also finally dawned on me that ALIA will never truly be the kind of organisation I think it should be. CEO Sue McKerracher made clear back in January (in InCite's critlib-themed issue, no less, submissions for which were curiously never advertised) what she sees as ALIA's core function: 'taking the facts about libraries and shaping them to fit the interests of government' (p. 7). Lobbying, in other words. Advocacy. Public relations. Media management. I know ALIA does quite a few other things, but lobbying appears to be its primary focus. It's why the Association moved to Canberra in the first place. Certainly there are good reasons for librarianship to establish—and fund—such a body. I just resent funding it personally, is all. I don't feel particularly advocated for.
ALIA put out a pamphlet-type thing recently listing some of the ways it had responded to the pandemic. Curiously, none of those ways included advocating for casualised library workers who lost all their shifts, or academic library workers facing forced pay cuts and mass redundancies, or LIS students graduating into a non-existent job market. They did encourage libraries to hire authors to do talks, which I would find more admirable had they also encouraged those libraries to not lay off their staff.
There's a bit of a gap here. ALIA advocates for libraries as institutions, while our trade unions advocate for library workers within their workplaces. There's no organisation that advocates for library workers as a whole, as professionals1, as workers with valuable skills, as people who deserve stable employment, as individuals who have so much to offer. So many of us are screaming ourselves hoarse, but it feels no organisation is listening. Globally, many library workers have had enough of their professional associations, and are investing in real change. Lindsey Cronk's exhortations to #FixALA and Callan Bignoli's #LibRev[olution] conference and subsequent organising point to a groundswell of support for radical change in the library sector. What kind of united future could we create for ourselves? How might we go about building a different kind of power?
---
Picture this: a national library workers' association. A separate entity to ALIA, uniting library workers across all sectors, at all stages of their careers. One big library union, perhaps. I'm intrigued by the Danish model: in 1968 the librarians of Denmark collectively revolted against their library association and formed the Danish Union of Librarians, 'to secure wage and working conditions and to cultivate their profession'. The union has both an industrial and a professional role, supporting librarians at work and in their careers. Meanwhile, the Danish Library Association takes the lead on lobbying and public outreach efforts. Interestingly, their org structure includes politicians as well as professionals, and one seat is reserved for a library student. It was the inclusion of the former that so riled the latter.
Australia's industrial relations are very different, with library workers divided into unions based on their sector: schools, healthcare settings, levels of government, higher education and so on. There can be real advantages in organising with fellow workers in one's sector, irrespective of role. However, anecdotal evidence suggests that some library workers can struggle to find appropriate union representation, including special librarians, employees of vendors, and those working outside a formal library environment.
Such a national library workers' association could resemble the Danish model, and become a formal trade union, ensuring that all library workers could have someone in their corner. Or it could be a different kind of organisation, taking after the Casualised, Unemployed, and Precarious University Workers (CUPUW, formerly the National Higher Education Casuals Network), a cross-sectoral alliance of non-permanent university workers fighting for recognition of their worth as people and workers in the face of structural collapse. We could all start imagining what this new association might look like. Would people join under their own steam? Would we want 'delegates' from different library sectors or states, or specific representatives for students, casuals and the unemployed? How could we best set ourselves up for success and longevity?
Another benefit of such an association: it would enable library workers to speak publicly and collectively on issues that matter to us, rather than waiting for ALIA to do it on our behalf. I feel like a lot of us have spent a lot of time over the years trying to get ALIA to say particular things. Like many others, I was surprised and impressed by ALIA's recent statement on Black Lives Matter. It was strongly worded, it came from ALIA directly (not its Board), and it was seemingly issued without members having to ask. I hope to see more of this kind of advocacy from ALIA. If only they'd spoken up for marriage equality like this before we begged them to.2
Brendan Bachmann wrote a searing piece on many libraries' shameful treatment of their casual staff during the pandemic. I will note that MPOW, to its credit, has continued offering shifts to its few casual workers, and has moved heaven and earth to enable the vast majority of us to work from home. But many library workers have been treated far more poorly, and it is precisely the kind of behaviour Brendan discusses that a library workers' association would stand against. Workers need to feel seen, to feel heard, and to feel like someone's prepared to stick up for them. I'm realistic about the chances of policy reversal, but even just having that solidarity would make a world of difference.
Brendan is completely right. We are better than this. But we deserve better than this, too.
---
… It does seem to be a pattern though, doesn't it? New librarian joins ALIA, chills for a bit, realises how cooked it is, agitates for change, gets nowhere, is crushed, leaves ALIA. Over and over.
So why have I spent so much time and energy over the years being cross at my professional association? Despite outward appearances I'm not naturally a 'burn it all down' kind of person. I don't enjoy being angry all the time (in fact, I'm much worse at being angry now than in the Before Times, and it gladdens me). I'd much rather try to make things better. And generally speaking I prefer to be a member of things rather than not. It takes a lot for me to consider quitting something. I do think that 'Together we are stronger', to echo ALIA's motto, but it's time for a deeper introspection on who 'we' are.
I wrote in late March, a lifetime ago:
I don't know why I keep looking to ALIA to demonstrate leadership in the Australian library sector. I don't know why I hope they will stand up for library workers. I don't know why I think they will change.
It's deeply frustrating because we, as workers, want so desperately for our professional organisation to advocate for us. But ALIA doesn't do that, and it's not going to do that for as long as Institutional Membership is available. The conflict of interest here is insurmountable. So we need a separate association focussing on library workers. I had thought for a while that newCardigan would be ideally placed for such a role, but I would understand if they wanted to remain a radical social group rather than something more formalised. I don't think the organisation we want really exists yet. I think it should.
I have a long personal history of sinking my time and energy into people and things that didn't or couldn't reciprocate. The time for that is over. If the Australian library sector is to have any hope of getting through these tough times, we as library workers need to build our own platform, and find our collective voice. Staying apart won't always keep us together—it's time for a national Australian library workers' association. Let's make it happen.