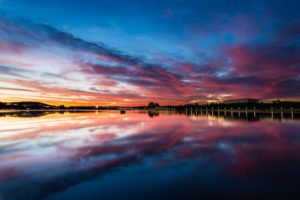 Around 10.30pm last night I had a brainwave.
I lay in bed despairing at the election results, where a lot of money had swayed a few votes in a few seats in a manner not to my liking, when I suddenly remembered a book I needed to read. I'd had this book since February (courtesy of Hugh, who had read it in one sitting) but knew it would need to be read in a certain mood. Polemics are better heard, not seen, so I began to read the foreword aloud to myself.
'Your opponents would love you to believe that it's hopeless, that you have no power, that there's no reason to act, that you can't win. Hope is a gift you don't have to surrender, a power you don't have to take away. And though hope can be an act of defiance, defiance isn't enough reason to hope. But there are good reasons.'
Rebecca Solnit wrote Hope in the Dark fifteen years ago, in part a response to the invasion of Iraq and the despair felt by millions who watched it unfold. The foreword to the third edition was written in 2015 and, to be honest, it shows. Yet it reminded me that one electoral result is not failure, that change is incremental, that we do not know the future for certain, and within that uncertainty there is space for hope.
Hope. Not optimism.
This is not a political blog, much as I have become a political person, and much as my employment brings with it certain restrictions on my political speech. But politics and librarianship go hand in hand. We fiercely defend the freedom to read, the freedom to collect, the freedom to describe, and the freedom of library users to go about their business unbothered by neo-Nazis. These all involve making political choices. We are not neutral spaces. We are not merely vessels for the stories of others—we have a role in amplifying those stories, and for telling stories of our own.
I keep coming back to what David Ritter said at GLAMSLAM, the recent one-day symposium for GLAM workers hosted by the Australian Centre for Public History. GLAMSLAM itself was a bit of a mixed bag for reasons that aren't relevant right now, but I'm still glad I attended. I wrote a lot of notes during David's keynote, titled 'GLAM Power as clean energy? Bring it on!'. Reading over my scribbles, I can't always tell where the speaker's thoughts ended and mine began. But one paragraph stands out to me.
Yes! We can do the thing against the odds! // Convince people that human ingenuity can get us out of this mess. [Even if] it won't get us out. It's a future we won't see. And perhaps, since we are the problem, we deserve to go. But he will never say that—we need to tell ourselves that humans can make change.
ANOTHER WORLD IS POSSIBLE
It was a rousing and inspiring speech, though my notes are peppered by a well-developed streak of misanthropic nihilism. David knew what story we needed to hear, and told it to a roomful of librarians and cultural heritage workers so that we might repeat the message. This is how we can use our GLAM Power™: by telling the stories that will drive the transition to a more just and liveable planet. To build a better future, we first need the ability to imagine it. (You can listen to David's keynote on the GLAMcity podcast.)
David Ritter wasn't the first person at GLAMSLAM to make the connection between libraries and public narrative. The New GLAM-er fringe event the day before included a speaker from a NSW regional public library (whose name I sadly neglected to write down), who came to librarianship with a PR degree. She emphasised the role of the library as a natural home for storytelling, but with facts to back those stories up. I can't imagine ever working in public relations. I wouldn't be able to tell a story I didn't believe.
I often think about the stories we tell ourselves. But today I wonder about the stories we're clearly not listening to, the stories going unheard. Libraries enthralled so many of us as children. Magical places of safety and story. These memories inspired many of us, me included, to pursue careers as library workers, to become story curators. But who is telling the stories we collect? Whose narratives go unrecorded? What relation do these stories bear to others'? To our environment? To our history? To others' histories? What stories help us make sense of our lives? What choices do our stories prompt us to make? What do we tell ourselves so that we can sleep at night?
Not all stories are hopeful. Some are actively harmful, told in bad faith, designed to mislead, deceive or frighten. I hope that we all might one day reconcile our stories with the abundant evidence available to us, weaving a stronger and more truthful set of inclusive narratives that lead us toward a better future. I hear librarians are quite good at that.
I find solace in nature and nature writing, grounding me in every sense. Last week I picked up the newest Griffith Review, Writing the country, which I've looked forward to for some time. David Ritter has an essay in it, 'We all took a stand', telling a remarkable, Solnit-esque story about how in 2010 the locals of Margaret River, Western Australia, took on the coal prospectors and won. We both marvelled at how this story isn't more widely known. 'As a movement it is so important that we narrate and remember every success. There is power in our stories if we choose to tell them.'
Hugh is notorious for annotating his books, so I took this as permission to read Hope in the Dark with a pencil in my hand. The book felt like an emergency bandage for an open wound, holding in all my emotions to stop them from falling out. Many passages were already underlined, asterisked, or pencilled in the margins. I'm not sure how long I can staunch this flow; at some point I will mourn the future it clearly wasn't time for. But one sentence neatly encapsulated my current goal. I underlined it, with a sharper pencil.
The hope I'm interested in is about broad perspectives with specific possibilities, ones that invite or demand that we act.
Or, as David himself tweeted earlier today, in an eloquent and uplifting thread I saw just a moment ago:
Great change is non-linear. History is unpredictable. Elections come and elections go but we must retain belief in what is possible and execute our best plans to make it so.