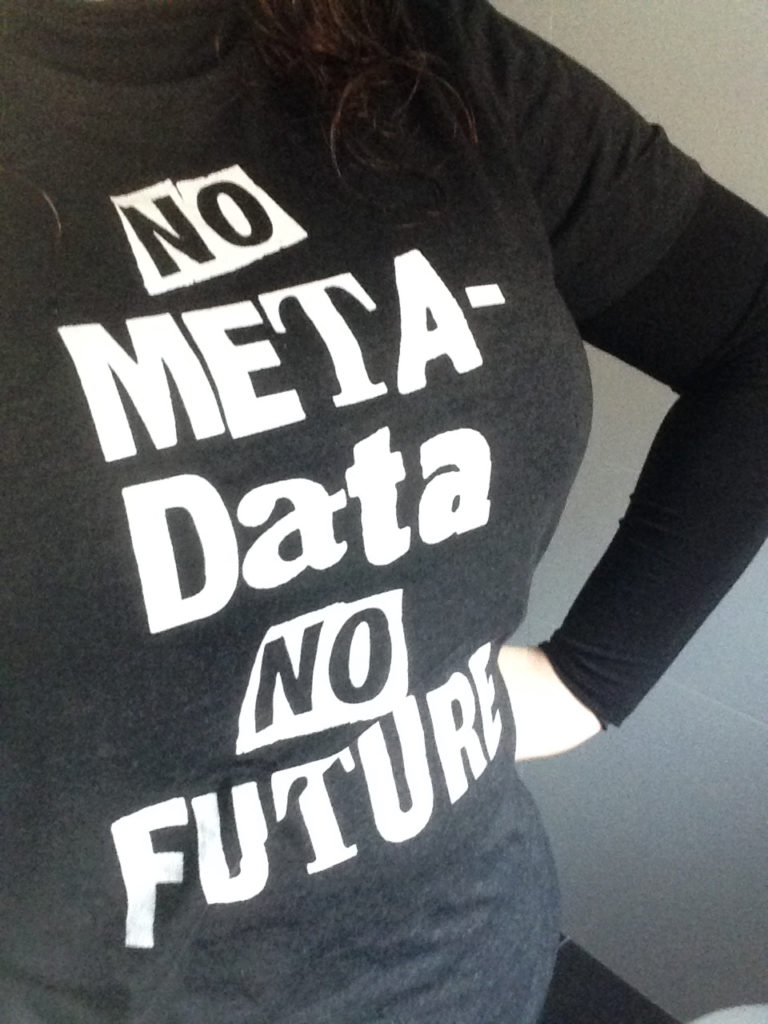 Last Sunday I went on an expedition to Sydney for Rob Thomson's annual NSW library technicians' unconference extravaganza. This year was an inclusive affair, with the title of CoGLAMeration attracting participants from across the industries. I learned SO much and had a great time, even if I needed the Monday off to recover from all that networking. I may also have volunteered to catalogue a capsule hotel! I know I learned way more than five things, so here are a few selections. (They are metadata-heavy, because that's how I roll.)
We are already doing the thing! Upon announcing the first curated session, Rob also invited attendees, if they so chose, to a breakout session either on 'cataloguing' or 'critical librarianship'. These are basically my favourite things in the world to talk about, so I asked if we could combine them, to which Rob responded (I paraphrase) 'of course you can! it's an unconference! do what you want!' I therefore became the unexpected and slightly unwilling leader of a combined breakout session, which about 10 people attended. Fortunately everyone was enthused and ready to chat, starting with 'so what is critical librarianship exactly?'
I reckon just about everyone in that session was already a critical librarianship practitioner—they just mightn't have known it had a name. It was gratifying, and a little humbling, to realise that my fellow attendees didn't need me to teach them how to ask 'why?'. They were already asking the right questions, coming up with ways to improve their catalogue (most of which they couldn't implement due to policy, budget or skillset, on which more later) and striving to provide the best library experience possible. Of course they were. They were seasoned library experts. I was the ring-in fresh out of library school, who still had so much to learn. They were all very nice to me, though. (Special thanks to Bonnie who helped steer conversations and provided great insights!)
Good metadata is another facet of the class war. The #critlib/#critcat 2x combo breakout session was populated mostly by school librarians, who expressed some frustration with the limited resources at their disposal. Never having worked in a school library, their stories were a huge learning experience for me. They spoke of the divide between top private schools, who can afford to subscribe directly to Libraries Australia or WorldCat, or to otherwise pay for top-quality metadata; and all the other schools, which generally use SCIS and can't always afford a skilled library tech to improve their catalogue. (NB: I have never used SCIS and so cannot pass judgement on it.)
While I'm used to cataloguing with limited resources (I've never used WebDewey or ClassWeb and have grown used to using FreeLCSH), I've always had the luxury of a) access to Libraries Australia b) the time and space to create good metadata and c) the policy and technical abilities to modify others' data so it meets my library's needs. The idea that metadata is not created equal was a bombshell. Every library should have access to the right metadata—and be able to make it the right metadata for them. Seize the means of metadata production! Cataloguers of the world unite! You have nothing to lose but your sanity!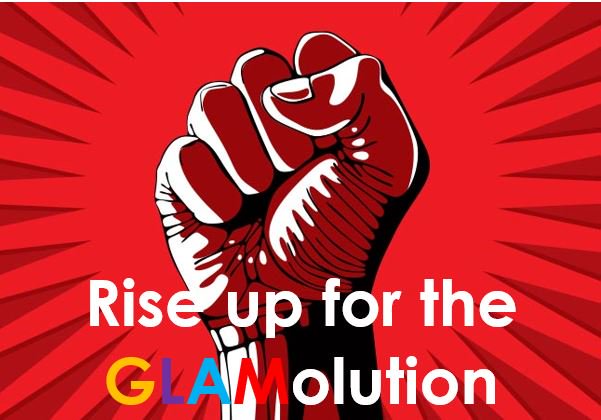 Cataloguers need to sell themselves. Not necessarily monetarily, unless they're into that kind of thing, but there's a definite need for metadata workers to take a more active role in the promotion of our work. Look, I'll be the first to admit I don't love having to do this. I am an introvert. I find people really hard. I like being able to work quietly and efficiently without too much interaction with other people. I also recently took a job as a reference librarian for exactly these reasons—because I know I need to get better at this stuff, but also because reference and cataloguing are two sides of the same coin. Getting first-hande experience of patrons' reference and information needs will help me build a better catalogue. It will also help me extol the virtues of good metadata to the people in charge, because I'll be able to better vocalise where it's needed.
I appear to have become something of a cataloguing and metadata evangelist, and it's certainly not something I ever thought I'd be doing. Honestly, though, it comes down to spotting a need. We're not selling metadata as much as we need to. Our skills are decreasingly valued, decreasingly taught and decreasingly visible. Good metadata is not valued for its own sake. It's up to us cataloguers to prove our worth. Just… give us a cuppa first.
I specialise in the art of good fortune, and also metadata. The breakout session touched on the issue of generalisation versus specialisation within LIS, as many participants were solo librarians and needed to be able to do everything. I was held up as an example of a specialist, and to the extent I know anything about metadata I suppose I am, but it got me thinking later on about how that came to be. What factors enabled me to specialise? Why am I afforded this luxury, while others are not?
I am, of course, a product of demographic fortune. Young, white, well-educated women have an easier road in this sector. But two things stood out. Firstly, that I was born and raised in a city with a comparative abundance of libraries. LIS punches well above its weight here, with the public, private and higher education sectors all still employing librarians. It's meant I've had a plethora of library jobs to choose from, and I could afford to do what I love. Secondly, I have a single-minded focus on my career goals. I wanted to be a librarian. I now am! I wanted to catalogue for a living. I now am (and soon will be doing so full-time)! I wanted to work at a particular institution. I now am!!! These things happened because I worked hard, but also because other people took a chance on me, and because I got very, very lucky.
My tweetstream brings all the threads to the yard. Speaking of wheels of fortune, Bonnie's fabulous talk 'Critical making: rethinking access and engagement in GLAM', prompted a delightful exchange on my twitter feed. At one point, Bonnie spoke of using the online screenprinting company Spoonflower to produce the fabrics used in her amazing #redactionart and #digitisethedawn dresses, the latter of which she wore to the event. (Love a dress that comes with its own hashtag!) This prompted American metadata magician Scotty Carlson to muse:
I've considered having some metadata-themed Spoonflower fabric made…

— Supersnazz Carlson (@scottythered) 27 May 2018
Scotty designed the 'No Metadata No Future' t-shirt I was wearing to #coGLAM18 (if you want one, he has a teepublic shop!). His tweet tied in beautifully with earlier conversations around cataloguing outreach, the subversive nature of textiles and the power of statement dressing. Also pockets. Such wondrous fabric might even convince me to learn to sew.
Enjoy all your successes, no matter how small. This is a sneaky sixth thing because it was a lesson I really needed to hear. I was thrilled to finally meet Bonnie in person and say 'you're awesome!', and in return she bestowed upon me a large quantity of wisdom. One of these things was a reminder that success comes in all sizes: some earth-shattering, some minuscule. Not everything has to be a sector-changing event for it to be considered a success. Even getting people to think critically about Dewey, or wonder about critlib, for the first time, for even a second—these are all successes! These are all wins.
I have long expressed my frustration about the glacial pace of progress in LIS. I dislike the fact I can't achieve three revolutions before breakfast. But Bonnie graciously reminded me that success doesn't have to be big. It's okay to take the long view, but don't lose sight of the small victories.
🙂