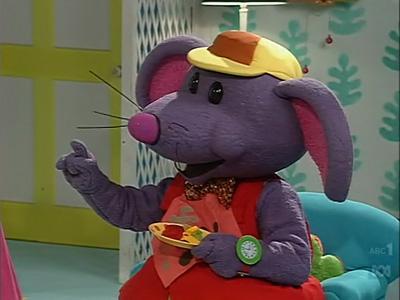 Librarians. We've got tickets on ourselves, haven't we? Fancying ourselves as leaders of crusades against fake news and information illiteracy and all that. Styling ourselves as trustworthy gateways to all the balanced, unbiased information your heart could possibly desire. Go on. Ask us. Make us feel relevant again.
Modern reference librarianship has a certain smugness about it. People could just as easily Google their answers, we tell ourselves, but instead they come to us. To us! Never mind the fact we use Google half the time ourselves to find the answer, or that people tend to only ask for a librarian's help out of sheer frustration (often with our resources), people still come to us for answers! They like us! They trust us!
Now, maybe my LIS degree program is deficient in this regard, but I don't recall ever coming across the library version of the Hippocratic Oath. (Turns out someone invented one.) Thankfully, malpractice lawsuits against librarians aren't really a thing. But what, really, is stopping a librarian from dispensing biased or unreliable information? How does a user know, really know, that a librarian is any more inherently trustworthy than a Google search?
The short answer is: they don't.
We, as librarians, can't appeal to academic authority, as much as we might like to. Plenty of people working in libraries don't have degrees in the field. (I don't yet have mine.) No, we didn't all go to school for this stuff. I work with awesome people who have life experience in other areas. Doesn't make them any less trustworthy, any less reliable or any less capable of answering patron questions.
Much as we might claim otherwise, each librarian will bring their own implicit biases to their work. Where, for example, do we draw the line between collection development and censorship? For many librarians, at least on ALA Think Tank, it turned out this line was the (now-cancelled) prospective book by professional troll Milo Yiannopoulos. Plenty of librarians refused to buy the book in an effort to support minority patrons and fight hate speech. Plenty of other librarians pledged to buy the book in an effort to support free speech and fight impressions of censorship. Each side has considerable merit, even if the point is now moot. But how can patrons trust librarians either way?
It's no secret that librarianship in the Western world is dominated by white middle-aged cat ladies who like tea and cardigans. My only point of diversion from this stereotype is my hatred of cats. With such a homogenised workforce, there are few opportunities for minority patrons to see themselves reflected in their knowledge workers. Indigenous patrons, for example, may have good reasons not to trust white librarians. We cannot simply expect our patrons to trust us. We have to earn that trust.
Our chief competitor, Google, owes its success to a secret algorithm that ranks search results by various metrics. Librarians, particularly in academic and school environments, spend considerable time and resources on teaching students how to critically evaluate their Google results and their news(feed) consumption. I've yet to come across a libguide on the subject that implores students to evaluate librarians themselves. Sure, I can't see how Google's brain works for myself, but nor can I see a librarian's brain. That IFLA infographic on fake news promotes librarians as unbiased sources of truth. This sends entirely the wrong message.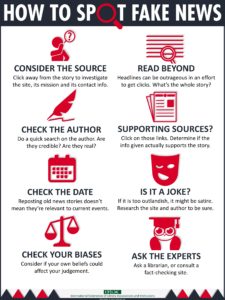 Some have argued that critically evaluating everything we see and hear is what got the world into this mess. I respectfully disagree. I firmly believe the key to information literacy is to evaluate what the librarian says with the same tools one ought to be using to evaluate everything else. Tools that librarians are falling over themselves to teach. There are no unbiased, impartial sources of information. Not encyclopedias. Not government websites. Not reputable news organisations. And definitely not librarians.
Am I shooting myself in the foot? No. I'm being honest with myself and I'm being honest with the patrons I serve. I recognise that a deeply-held, professional sense of duty is the only thing stopping me from telling my patrons porkies, and I want them to know that too. I want them to use those critical evaluation skills right back at me and hopefully recognise the merit in my answers. I want them to know better than to take me at face value.
I want them to know better than to trust me.